Finally arriving on DRM-free gaming retailer GOG.com, Telltale Games has an awesome little sale lined up to celebrate its arrival.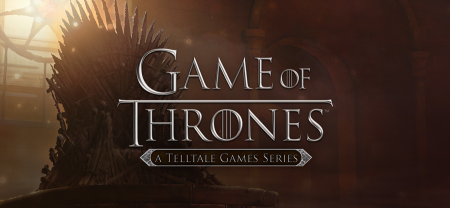 If you're a Game of Thrones fan, then chances are you can't get enough of the show/book's dark fantasy world of backstabbing and death. Also likely if you're a GoT fan, you either love the game from Telltale, or are dying to play it. And no matter which fits for you, you should be happy with this new arrival and sale on GOG.
Telltale is finally officially a part of GOG.com, and has brought the brand new fourth episode of Game of Thrones along with it. In fact, it's almost half off with a mighty 40% off the usual ticketed price for the intro week of the episode's release. And while right now, Game of Thrones is the only Telltale offering available on GOG, you better believe that The Wolf Among Us, Tales from the Borderlands, and and both seasons of The Walking Dead are on the way too.
These games are seriously some of the best (BEST) modern examples of the great adventure game genre, and really are not to be missed by anyone who's a fan. The games are mature, story-driven, engrossing, and just plain great. So if you haven't gotten into Telltale's catalog yet, get to it.
All the games are and will be DRM-free as well, like the rest of GOG's catalog, and will support GOG Galaxy, which means "one-click installation, auto-updating, game time tracking, and achievements".