The upcoming LEGO toys-to-life game is going to have a lot of licensed expansion packs… like a lot.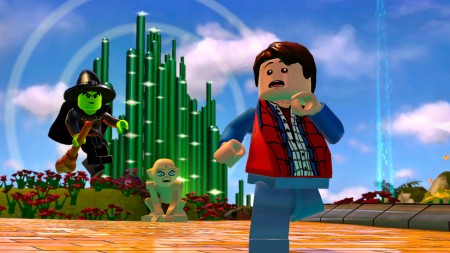 The likes of The Wizard of Oz, Lord of the Rings, DC Comics, and Back to the Future were already announced for the game, which runs along the familiar toys-to-life category lines with the exception that there's building to be done. But now Warner Bros has revealed that the stable of expansions will go a lot deeper than the above.
The Simpsons, Portal (yes, that Portal), Jurassic World, Scooby Doo, and… Dr Who will all be included as building/figure packs that you can add onto the base game. And this is just the first round or two of sets by the way. Warner Bros has a deep set of properties, all of which are apparently ripe for inclusion in LEGO Dimensions, and a good chunk of which are fan favorites (personally, I'm hoping for Blade Runner).
There were product shots of al this leaked onto the web, but the pics are long gone as of now. They were from the instruction booklet for the game though, so we know this isn't just a rumor. You can actually have a look at the Dr Who set on the link below, and as usual, we'll have the shots of the rest as soon as they officially surface.
LEGO Dimensions is expected to hit consoles this Fall.
Source: MCV