Don't have $250 bucks to drop on the insanely rare Misadventures of Tron Bonne? Don't worry because it is now available on the PlayStation Store for only $6!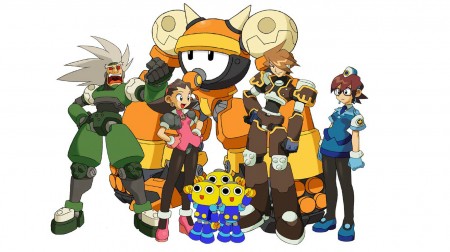 Tron Bonne is a prequel to the Mega Man Legends series and focuses not on the man in blue, but on anti-hero Tron of the criminal Bonne family. Tron has become in debt to Mr. Loath for ONE MILLION zenny! Now she has to rob banks and explore ruins for loot to repay the debt and rescue her family.
A nostalgic goldmine, Tron Bonne coming to the PlayStation Store is a great move. It is also a very enjoyable game set in the awesome world of Mega Man. Unfortunately, Tron Bonne is a PS One Classic, which means it's only available to play on PS3, PS Vita, and PSP. I hope it becomes available for PS4 in the future!
Follow me on Twitter for more gaming and PlayStation news: @lmrome3
[Thanks for the tip
Destructoid
!]