Celebrating a little horror on the halfway point to Halloween has become a tradition here at BG, and we've got some great reviews, features, and retro stuff planned for throughout May!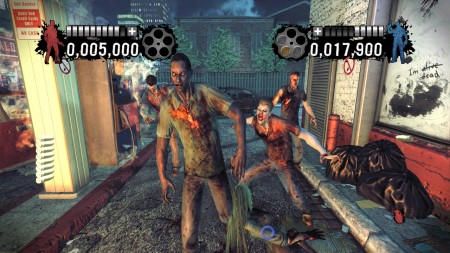 Hope you like all things scary, because we've got a full slate of the spooky stuff on tap for this month. Last May we celebrated our first ever Halloween in May as US staffer Jake C suggested it as a way to inject a little horror into the Spring season.
It is the halfway mark to the creeptastic holiday after all, and Halloween is close to our hearts around here, so adding in a 'second' Halloween month is kind of a natural fit. Of course, there's no big holiday 'date' for us to center our festivities around, but all the same, we'll be producing a steady stream of features, retro pieces, reviews, and more here in May. Every day will have a little tinge of the horrific, and really, what more could you ask for?
Yes, while the rest of the world (well, this hemisphere anyway) is celebrating warmer weather and budding flowers and trees, we'll be crawling around in the dark recesses of the mind with as many freak-outs and as much blood and gore as we can come up with… in a figurative sense of course.
We're also very open to suggestions! If there's a game, TV show, comic book, or movie that you'd like to see us profile or review, let us know! If we like the idea, we'll give you credit for bringing it up and opine a bit about it. Let us know what you think in the comments below or on our Facebook page and have a Happy Halloween…