For some reason, the Silent Hills demo P.T. is still posted and 'buyable' on the PSN, even though the game was supposed to have been pulled yesterday.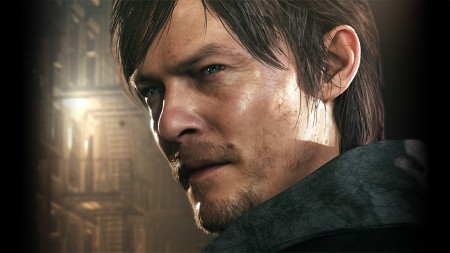 So sure were people that P.T. was going to be pulled, Konami did say so after all, that PS4's with the game demo installed were already hitting eBay for exorbitant asking prices. Well, you can hold off on buying any of those cost-bloated, second-hand units as P.T. is still very much alive (well…) on the PSN.
Fallout from the Konami and (director) Hideo Kojima split, P.T. is the last remnant of the now cancelled Silent Hill revamp from Konami. With the game dead, I suppose Konami decided that the demo should be equally six feet under and had announced that it was to be pulled from the PSN as of yesterday, April 29th. It's still very much there though, as I just hunted it down and 'bought' the free demo via this link that Game Informer had shared a few days ago.
You know what'd be really funny? If Konami was punking all of us and the game wasn't cancelled, and they haven't split up with Kojima, and they're going to blast everybody with a playable Silent Hills at E3. That'd never happen, as we all know that nothing happens at E3 anymore, but it'd be great I tells ya.
Anyway, go grab a copy of P.T. if you want to play one of the scariest 'games' ever produced before it's actually gone. Note- this link is o the US PSN store, if you're looking for international links to the game, hit GI's original story for P.T.'s removal here.