Prepare to spend much of May in front of your favorite console because PlayStation is delivering another month of awesome games for PS Plus members! Many of them cross-platform as well! Here's the awesome line up:
Guacamelee! Super Turbo Championship Edition (PS4): Guacamelee is a crazy, vivid mash-up 2D platformer/brawler. Inspired by Mexican folklore, this game is crazy fun and beautiful. Invite some friends for some drop-in co-op as well!
Ether One (PS4): Tasked with restoring the minds of the mentally ill, you must solve challenging puzzles and sew together the frayed pieces of their lives. A haunting and empathic game with many secrets.
The Unfinished Swan (PS4/PS3/PS Vita): Free for the PS3, The Unfinished Swan is cross-buy for all current PlayStation consoles. A story driven game with revolutionary play, this game is an unique experience.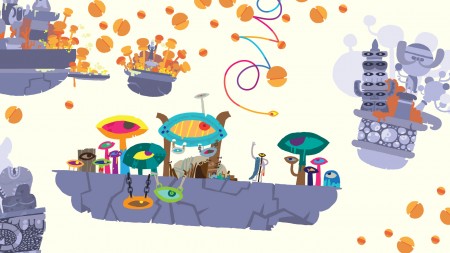 Race the Sun (PS4/PS3/PS Vita): Another cross-buy free game for PS3, Race the Sun will glide into your top game list. A racing game that pits you against the setting sun, Race the Sun is as soothing as it is difficult.
Hohokum (PS4/PS3/PS Vita): Hohokum is free for Vita this month, but is a cross-platform game. The game is big, bright, and ready to be explored! Enjoy the bright colors and amazing soundtrack of this relaxing game.
Murasaki Baby (PS Vita): You guide a baby home through what looks like Tim Burton's dream neighborhood. A creepy, gothic puzzler that is creepily cute.
Those are your free PS Plus games for the month of May! Are you excited for any particular one? I can't wait to play Guacamelee! Comment below or tweet at me: @lmrome3