Now you can break out of a cute little 8bit jail on your PS4.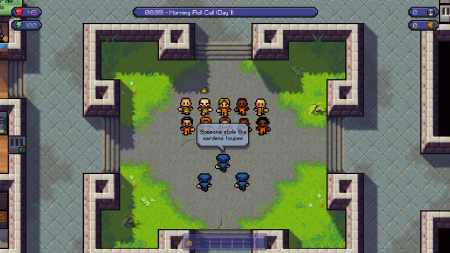 Team 17's innovative title about living that prison life and then waving it a bon voyage is finally hitting the PS4. Already out on the Xbox One and PC, the game offers a surprisingly large amount of freedom (the irony isn't lost) in how you play and, ultimately, bust loose from your temporary home.
There are 6 prisons to escape from in total, each with a different difficulty level and theme, a robust crafting system that lets you make weapons and other things, and 200 different items (and 50 craftables) to make use of. That's a lot to do, but there are also 10 jobs that you can select from while you're still in the clink and 6 different methods of escape that you'll have to pick from. For a game about being locked up, there's a lot of room for freedom of choice there.
No release date yet on this one, but The Escapists should be out soon on PS4.