One of the bigger games on the way for the Xbox One, Remedy's Quantum Break is officially a game of 2016.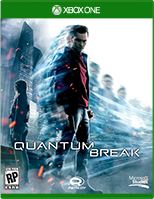 The latest title in a series of games to see a rather early nudge into next year, Quantum Break will not be making its 2015 release date. Of course, we haven't really seen anything of note on the game in a while, so chances are that anyone who was eagerly awaiting this one won't be too surprised to hear about the delay.
Still though, the game looks great, with its all-out action framed by the ability to break free of time, and it's a definite bummer to have to wait even longer to play it. It's also been in the works since the first days of the Xbox One, so more wait time probably isn't what fans really want to hear.
Remedy's Sam Lake explained why the title is taking longer than expected, saying that (shock!) the developer needs more time "to polish and fine tune the game". So, just the standard line then.
As for Microsoft, they're still quite happy with what they've got on the way for 2015, and they probably should be. With titles like Forza and Fable on the horizon, as well as the (timed) Xbox One exclusive Tomb Raider and the monster that will surely be Halo 5: Guardians, this coming Holiday should still be a very happy one for the company from Redmond, despite the tough… break.
Source: MCV