Nintendo's latest Direct had plenty to show off for both the Wii U and the 3DS.
First of all, if you'd rather just watch the presentation instead of reading through the highlights, hit play on this handy dandy little video:
Oh… still here? Okay then-
Things started on a high note for Super Smash Bros fans as Nintendo unveiled that MewTwo will be coming to the game on the 28th of this month. He'll be a free addition if you registered both the Wii U and 3DS versions of the game by March 31st as well, which is a nice bonus.
And he won't be alone either as new Mii Fighter costumes will be coming, and they'll feature some familiar designs like Mega Man, Link, and SkullKid. In addition to all that, Lucas from Mother 3 will be joining the fight as well, as paid DLC, which is a nice little surprise.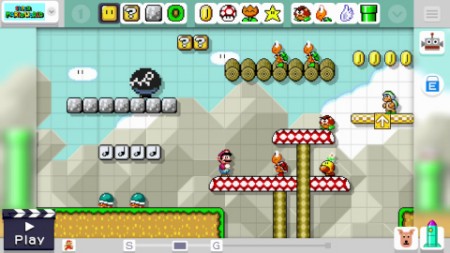 Next we moved onto Mario Maker, which continues to look great and features a bunch of content and usable assets to help you build whatever awesome Super Mario levels you can think up. If you're an old school fan, or just love Mario, then you don't want to miss out on this one- so mark your calendars for September, as that's when the game will finally be made available.
Yoshi's Wooley World was next and looks absolutely gorgeous. I mean seriously, this game is beautiful with its colorful 'wool' aesthetic that makes everything look like it's made of yarn. The game will feature much of what you've come to expect from Yoshi titles, with the addition of being able to unravel walls and obstacles, you know, since they're made of yarn.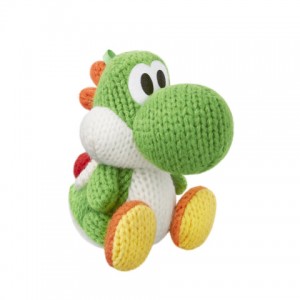 It'll also have an all-new Amiibo that'll see release alongside it that will -you guessed it- be made of wool. This wooly Amiibo will actually be able to join you in game, as a second Yoshi, giving you double the characters to play as.
And, speaking of Amiibo, Splatoon will have a trio of them which will be timed to launch with it. A three pack featuring a boy, girl, and squid will hit retail on May 29th.
Nintendo also went into the eShop's Virtual Console for a spell to chat about N64 and DS titles, which will be joining the service. Both Super Mario 64 and Yoshi's Island DS will be available as the first titles in the new lines, and they'll be launching soon, very soon. In fact, they're available right now, so go buy 'em… you know, if you want 'em.
After that, Nintendo talked up a whole mess of indies:
And then there's Shin Megami Tensi x Fire Emblem. Yes, it was announced basically a year ago, but the title is finally heading to the Wii U. While that's a highly anticipated game, Fatal Frame wasn't even on anyone's radar. Well, till now anyway as Nintendo took the wraps off of the Wii U's newest creepfest as well.
You'll be playing as a trio of characters in the game, which is a first for the series I think, and will once again use the familiar camera-based gameplay to interact with the world and ward off spirits. Where the Wii U version differs from what's come before though, is that you'll be using the GamePad as the camera. It looks nifty in use and I imagine will be pretty cool to actually use in the game.
Nintendo also touted a bunch of new titles that'll coming to the eShop including the interesting-looking BoxBoy, Don't Starve: Giant Edition, Mutant Mudds Super Challenge, Race the Sun, The Bridge, and the Puzzle and Dragons games.
Rounding out the new game offerings were some headline stuff, like the new Fire Emblem and Attack on Titan.
While that was pretty much it for game announcements, Nintendo had a few surprises up its sleeve with the reveal of some new stuff coming to Mario Kart 8. The game will be getting new racing suits and karts, a new course focused on Animal Crossing, and a 200cc mode that looks absolutely insane.
And that was about all from this most recent Nintendo Direct, as the company really didn't have anything that you could call earth-shattering, but definitely did show off quite a bit of upcoming content and some games that I'm sure that more than a few gamers will want to get their hands on.
So what did you think?