Yet another big game gets the early shove into 2016, and in the case of The Legend of Zelda on Wii U, it's an important one.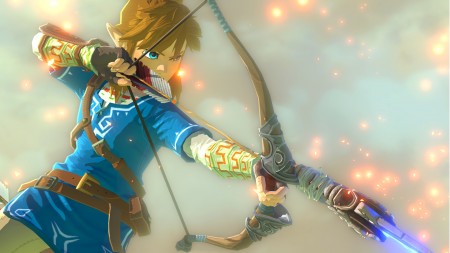 So there's little to sugar-coat here because, honestly, this is pretty disappointing for Nintendo gamers. Nintendo has officially announced that the Wii U edition of The Legend of Zelda has been pushed into next year, and the reason for that is a typical one: it needs more work.
Well, maybe needs is an overstatement, as the development chief Eiji Aonuma basically says that the team working under him has realized that they can do a bunch more cool stuff with this open-world adventure than they had wanted to originally. So basically, they're going to ignore that announced '2015' date and just keep on working on the game. If that means 2016 is more realistic for a launch, then that's what they're going to shoot for.
What is kind of interesting though, is that Nintendo has also announced that the game won't be shown in any form at E3 2015. Why? Well, no reason was given, and that's particularly aggravating for a Nintendo fan, as this is clearly the biggest Wii U game on the horizon. Seeing something, anything, on the game would have been better than nothing- even if the release was being pushed back.
And although the Wii U is starting to be written off as part of a lost generation by the company, that delay does not in any way bode well for the console's chances to do too well this year- and specifically this Holiday Season, as that's when The Legend of Zelda was set to launch, and presumably would have been something of a system seller.
So on the one hand, this is good as this version of Zelda will be all that much cooler and deeper thanks to the delay. On the other hand though, the delay isn't going to help Nintendo's bottom line any, and that's not a great thing.