This financial quarter is quickly coming to an end and Gamesindustry.biz released their comprehensive review of the industry's stock holdings. Gamesindustry.biz chose to analyze the data by region and business type.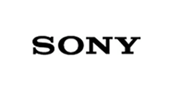 Sony came out on top of Japanese platform creators, netting a 30% gain. (In case you missed it, the PS4 also hit 20.2 million units sold!) Meanwhile, Nintendo just recovered from an early slump to a 5% gain. Within the US market Microsoft suffered a dip before following the market trends; however, this was unrelated to Xbox. Apple showed an impressive 15% increase, continuing to apply pressure to the beleaguered Microsoft.
Japanese publishers were closer together without a dominant leader. Nintendo, Capcom, and Sega Sammy performing above the market index. Capcom marginally shot ahead with the successful release of Monster Hunter 4 Ultimate. Konami, Square Enix, and Bandai Namco are down, but they are still doing well compared to last year.
Electronic Arts is killing the US market. The publisher is up 90% over 12 months! Taking the position of top Third-party publisher from Activision Blizzard, EA is continuing to meet and exceed expectations. Activision is by no means suffering, but its share growth is fairly level. Take-Two is struggling following last year's blow out. Without another strong title to follow GTA V, Take-Two's schedule is weaker.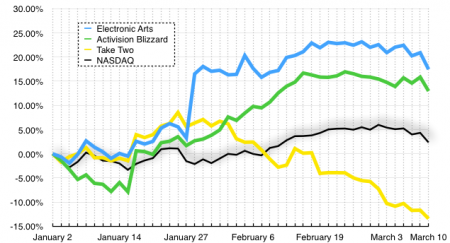 The mobile market continues to be a roller coaster of investment in both regions. Until mobile developers figure out the key to consistent success, this market is unreliable at best.
If you want all the numbers and stats, follow the link to the Gamesindustry.biz article!
Follow me on twitter for all your PlayStation and gaming news: @lmrome3