The New 3DS XL will be playable at the upcoming PAX East, as will one of the most hotly anticipated Nintendo Wii U games of the year, Splatoon.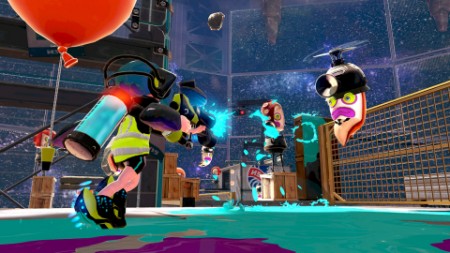 "We love giving our fans an opportunity to check out our latest products at PAX events," said Scott Moffitt, Nintendo of America's executive vice president of Sales & Marketing. "The newly released New Nintendo 3DS XL is sure to be popular with the many show-goers looking for StreetPass tags, and Splatoon will let attendees get their first hands-on experience with one of the year's most creative games."
Lots to like here if you're a Nintendo fan who happens to be heading to PAX East in Boston on the 6th through the 8th of this month. Nintendo will be set up at booth #4072, and will have a pretty impressive lineup on display.
The New 3DS Xl will be present for you to play around with, as will Codename S.T.E.A.M., Monster Hunter 4 Ultimate, The Legend of Zelda: Majora's Mask 3D, and the New 3DS exclusive Xenoblade Chronicles 3D. This'll be the first time that the public will be able to play Xenoblade and Codename S.T.E.A.M. too, which is a pretty big deal seeing as both of those games are expected to be massive for the company and Xenoblade is the first real 'reason' to buy into a New 3DS.
Puzzle & Dragons Z and Puzzle & Dragons: Super Mario Bros. Edition for Nintendo 3DS will also be present, though they'll be located at developer GungHo Online Entertainment's booth, which is set to be number 8092.
As for the Wii U, the name of the game is Splatoon. The cartoony arena shooter is the sole title that Nintendo is hyping for the show, which probably means that the rest of what's on the show floor will be stuff that's already available, or will be very soon. So, with that in mind, it's a pretty good thing that Splatoon is also a sharp looking affair, and has been drawing a ton of positive commentary from the fanbase. It should be interesting to hear what those fans have to say about it after they get to have a little play time with it.