Pushed back from late last year and into the present one, Mad Max is finally ready to get behind the wheel, though last-gen gamers will have more than a little disappointment with today's news.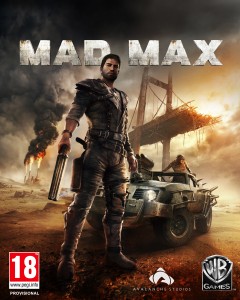 Fans of the property have been waiting a long, long time for a game based on the post-apocalyptic hero, and that wait is finally (almost) over. The impressive looking title from Warner Bros and developer Avalanche is almost here and now even has a real, honest to goodness release date. You'll still have to wait a little bit for the game though, which is now slotted in for this coming September, but at least it's finally on the calendar in some official way.
The game casts players as the title character (made famous by Mel Gibson and now portrayed by Tom Hardy) and will act as a standalone adventure, and will not be tied into the upcoming (also incredibly impressive looking) Mad Max: Fury Road feature film. I guess that's the reason that the game and movie won't be releasing at the same time, though that's a move that still makes little sense since the name alone could benefit from the cross-promotion. Oh well- now onto the bad news.
Yes, there's a little bad news, mainly for last generation hangers-on, who've yet to upgrade to a PS4 or Xbox One. You probably already know where this is heading, but here's the official word- the Xbox 360 and PS3 editions of the game have officially been cancelled. Warner Bros says this is to allow the dev team the freedom to "maximize the potential" of the newer platforms without having to worry how they'll do that while being restrained by the old tech of the older consoles. A bit of a bummer, but one that's kind of a necessity.
Mad Max starts its engine on September 4th, 2015.