Sony decided to unveil exciting news about Project Morpheus today at GDC.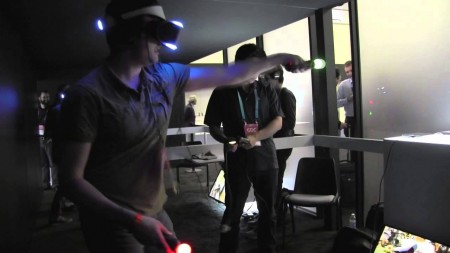 The Games Developer Conference, otherwise known as GDC, is not normally a product/IP hype machine like other conferences and conventions; instead, it is developers getting together to discuss the more business side of game making, from how they make games to why they make them the way they do. However, that isn't stopping Sony from promoting their VR headset, Project Morpheus.
The most exciting news is Sony says they are close to launching the VR headset, speculating a release date as soon as next year. The announcement wasn't a mere publicity stunt as Sony released key changes of Morpheus to developers. They are probably attempting to catch the interest of developers who want to explore VR games and aren't currently working with a specific VR device. Here is a list of the major changes made:
OLED display: The display has been upgraded to 5.7 inch 1920 x RGB x 1080 resolution OLED display to expand the view as well as removing motion blur.
120hz Refresh Rate: Get ready for 120 fps. Combined with the OLED display and the PS4's capability, visuals are going to be smooth and brilliant.
Super Low Latency: Sony has managed to lower the latency to 18ms, which is half of what it previously was. Latency is critical to feeling present and comfortable in the virtual environment.
More Accurate Tracking: This version has 9 LEDs to provide 360 degree tracking.
User-friendly Design: Remodeled to be easier to put on and take off with a single band design and release button. Sony also made the unit lighter and shifted the weight to be balanced on the head rather than pressing on the face.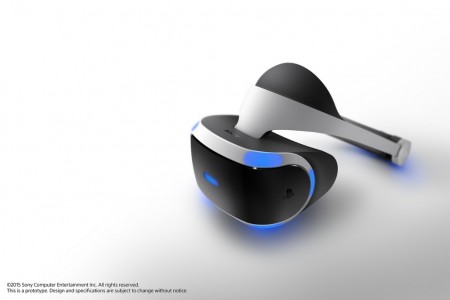 The really promotion will begin at E3 later this year, hopefully with VR game announcements and demos. Sony seems very confident in Morpheus and getting it into their customers' homes. Time will tell, but PlayStation fans should be very excited.
Will you buy a Morpheus? Let us know in the comments below! Tweet at me your thoughts on Morpheus and other VR headsets: @lmrome3