An old SNES classic is being remastered as Interplay has announced they are working a new version of Clayfighters.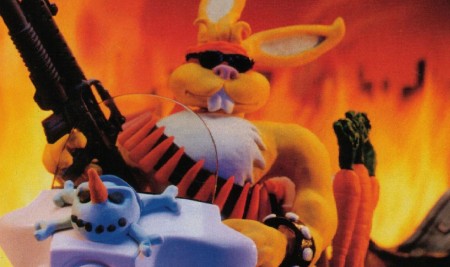 This classic 2D fighting game gained popularity after its release in 1993. With games such as Mortal Kombat and Street Fighter 2 dominating the fighting genre, Clayfighters decided on a completely different approach.
The game used stop-motion photography to capture the movements of each single character. The combatants in the game where made up entirely of clay. The game had a comical flare to it with such characters as Bad Mr. Frosty and Blue Suede Goo (an Elvis impersonator). Clayfighters was everything Mortal Kombat and Street Fighter 2 was not.
Interplay with the help of Drip Drop Games, is bringing back this epic fighter in all its glory. Clayfighters will have more than 20 different fighters, including an Interplay classic, Earthworm Jim. To keep up with the advancements made in the fighting genre, Clayfighters will introduce a few new gameplay features. These new gameplay mechanics include double jumping, air dashing, counters and reversals. To continue on the parody note, Clayfighters will also introduce "Claytality" and unique supers for each character.
Clayfighters is set for release in 2016 and will be coming to PC. No news yet if the game will be ported to consoles. Here's to hoping we will see a ported version.