Microsoft announced release dates for the following games, Ori and the Blind Forest, State of Decay: Year-One Survival Edition and ScreamRide.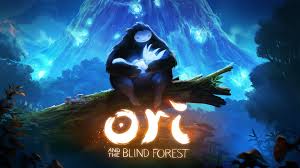 Ori and the Blind Forest has been creating a lot of buzz since its debut at E3 2014. This coming of age story is about a creature in a magical forest. This creature befriends a spirit animal and together they must work together in this non-linear 2D platforming adventure game. Ori and the Blind Forest from Moon Studios is set for release on March 11, 2015 and will cost $19.99.
State of Decay: Year-One Survival Edition is being re-released on the Xbox One on April 28, 2015 and will cost $29.99. Orginially released for the Xbox 360, State of Decay gained a cult following and now for those who did not experience the game will have an opportunity to do so on the current generation of consoles. The Year-One Survival Edition includes all the DLC, Breakdown and Lifeline. Gamers can also expect improvements to the framerate, overall graphics boast and a new interface. Microsoft is offering a discount for the game if it was previously purchased for the Xbox 360. Players can expect a 33 percent discount off the price.
Frontier Developments, the team behind Kinect Disney Adventureland and Roller Coaster Tycoon, is introducing their newest title, ScreamRide. Gamers will get create roller coasters and get to experience three different game modes aimed at taking thrill seekers to the edge of death and back. Three different game types will make sure every type of gamer is covered. The first type sees gamers driving the roller coaster and trying to scare the crap out of the riders. The Engineer missions ask the gamer to complete a roller coaster and the last mode is Demolition Expert. In this mode, gamers are tasked with blowing things up and trying to impress the roller coaster riders. This game rolls out on March 3 for $39.99 for the Xbox One and $29.99 for the Xbox 360.