Over 2000 games from consoles and PC past have hit the web via the Internet Archive, including titles like Street Fighter II, Mega Man, Moonwalker, and (you guessed it) Oregon Trail.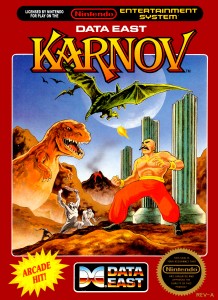 Yeah, so maybe try and avoid this one if you're at work or trying to get pretty much anything done today. The Internet Archive has made available 2,000+ games for you to play right in your browser. Normally, I'm not really one for browser games normally, but I think I'll make an exception here as this is one of the deepest sets of games to hit the web ever and covers tons of different genres.
The titles run via DOSBOX emulation in your browser window (PC or Mac), so they might not work 100% properly, 100% of the time. Honestly though, who cares? We're talking about piles and piles of free-to-play (really free-to-play) games here. A quick check of the listings showed titles like the above-mentioned, as well as stuff like Moon Patrol (you have no idea how happy that makes me), The Terminator, TMNT 2: The Arcade Game, the original Metal Gear, Karnov, Smurfs, and Wolfenstein 3D. See? I told you it was varied.
You can find the archive right here, should you like a playthrough on one (or a hundred) of the games available. Just make sure you have everything done that you need to do for the day before you log on.