Yes, Nintendo might be doing better and Microsoft's Xbox One may have 'won' the Holiday Season,  but Sony's newest console is still charging full steam ahead.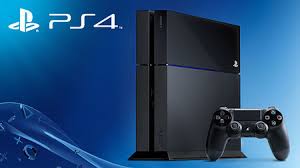 In a press release put out yesterday, Sony has proclaimed that the PS4 has moved some 18.5 million consoles out the door, with a little over 4 million of those coming this past Holiday sales period. As gaming website Polygon points out, the last time Sony had updated sales numbers was last August, when it pegged the console at around 10 million sold.
So with that in mind, the PS4 had a very tidy Fall/Holiday indeed as it sold in the neighborhood of 8.5 million consoles. This was the first full Holiday season for the system too, as it launched at retail last November, so this year the PS4 had all of September, October, and November, instead of just being limited to a less than two month period.
As for games, Sony also went on record for software, saying that 81.8 million PS4 games have nestled themselves in console owners drives since launch. That shakes out to being a little over 4 games per PS4-gamer, in case you were wondering, which isn't bad at all. In the PS+ arena, the service currently counts some 10.9 million subscribers. That's a big bump over what it was on the PS3 alone, and isn't at all surprising as you need to be subbed to Plus if you want to play online multiplayer on the PS4.
All in all, a great season to end a great year for Sony and the PlayStation 4. With the Xbox One now being on equal footing price-wise with the console, and Nintendo looking to bounce back even further in 2015, the next 12 months should be interesting to watch. Stay tuned.
Source: Polygon