CD Project Red intro's a second playable character for it's upcoming 2015 blockbuster, the other being Geralt of course. You knew that right?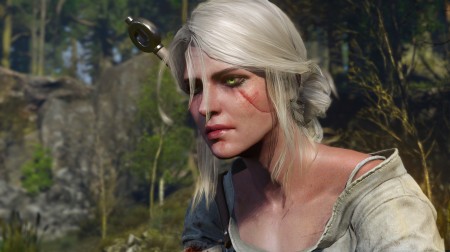 Ciri is not only a playable character in The Witcher 3, but she's also a pretty darn neat one. Chased by the Wild Hunt, who are the title baddies, Ciri is also on the run from the Empire of Nilfgaard and is a decedent of the long-lost Elven race in the Witcher's world.
She isn't a playable character in the usual sense either as Ciri is being tracked by Geralt, The Witcher, which is a big part of the game's campaign. Of course, he isn't trying to kill her, but save her from her other pursuers. See, Ciri is pretty darn important to the story here and is a living weapon of sorts, capable of both "healing and destroying the world she inhabits". Yeah, so no big deal then.
CD Projekt Red didn't really open up too much about how you'll play as Ciri, saying only that her segments (optional or otherwise) will work around the main narrative (since the game is really about Geralt) and that her inclusion will open up a few new paths for events.
As for what she can do, Ciri is fast and agile and'll definitely not be a slouch in the sword fighting department. In addition, she'll also have abilities that open up as you play and will have a strange, mythical power that has yet to be truly explained. Not that we won't find out, as there'll be plenty more coming about Ciri and Greralt both before The Witcher 3: Wild Hunt arrives on May 19th, 2015.