If you like your Sonic Booms and Hadoken's free, then you're going to be happy this May.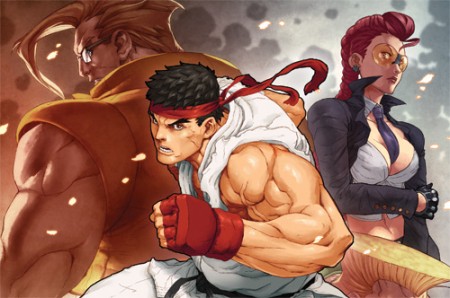 Is there anyone who doesn't like free comic books? No, didn't think so. By the same thought, there's probably no one who doesn't dig Free Comic Book Day either, that's the special event day that happens yearly at your local comics shop when you can actually pick up a few books gratis. This year's edition of the event is going to have a little something extra going for it, as publisher Udon has a version of its popular Street Fighter comic ready for the free pile for that glorious day.
The issue will feature "Ryu, Guile, Charlie, Ibuki, C. Viper, and more" and will showcase stories for "every generation" of Street Fighter fanatic. FCBD 2015 will definitely be a little Dragon Punch-ier with that. Catch the freebie on May 2nd, 2015- which is Free Comic Book Day, 'natch.