Konami's classic RPG is on the way for a whole new generation of role-playing fans.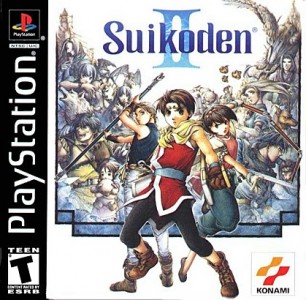 A part of the publisher's PSOne classic collection, Suikoden II is something of a niche favorite among fans. While that could probably be said for the whole series, the second game in the Suikoden catalog was particularly well liked.
Originally released in 1999, the game features a six member party with a "dynamic battle system" where multiple teammates can attack enemies at once and a magic system that pleas a heavy emphasis on strategy. If you missed it the first time around or are looking for another shot at it, the game is available right now on the PSN for play on the PS3 and will cost you $9.99 USD.