Persona Q you were probably expecting, Mario starring in a pinball game though? Probably not.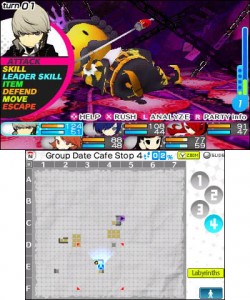 Originally released on the GameBoy Advance, I have no recollection at all of Mario Pinball Land. In the game, Mario is turned into a ball (…) and must flip his way through five levels on the way to bean Bowser and save Princess Peach yet again. I'm actually pretty excited for this one since I loved Sonic Spinball back in the Genesis days, and that had a similar vibe. Plus, it's Mario, I think I'm obligated by law to pick up a copy.
Past the Mario ball though, this week also sees the arrival of Persona Q. The first time a Persona game has arrived for a Nintendo console, this new 3DS title comes from Atlus' long running series of dungeon crawlers and mashes up several games in the main series. Oh, and it also has a cute little dog that gets down and battles evil as well. For that alone…
And aside from those new titles, there's also something of a Black Friday sale happening on the eShop, as well as the posting of Mighty Final Fight and Mighty GunVolt, as well as Thomas Was Alone, which has been a hit on the indie PC scene. So there you have it, head out tot he stores and run the risk of trampling this fine Black Friday, or stay home and download a few Nintendo titles. I know which direction I'm leaning.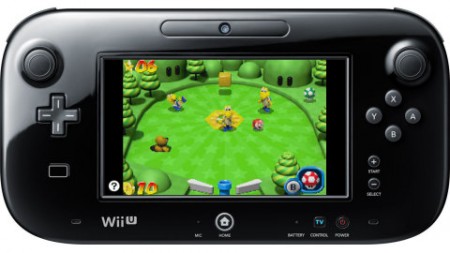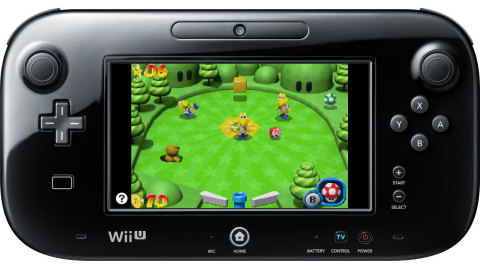 Nintendo eShop Sales
Also new this week:
In addition to video games available at retail stores, Nintendo also offers a variety of content that people can download directly to their systems. Nintendo adds new games weekly to the Nintendo eShop on the Wii U console and the Nintendo 3DS family of systems, the Nintendo DSi™ Shop for the Nintendo DSi system and the Wii™ Shop Channel for the Wii console.
The Nintendo eShop is a cash-based service that features a wide variety of content, including new and classic games, applications and demos. Users can add money to their account balances by using a credit card or purchasing a Nintendo eShop Card at a retail store and entering the code from the card. All funds from one card must be loaded in the Nintendo eShop on either Wii U or the Nintendo 3DS family of systems, but can be used in either Nintendo eShop if the systems are linked to a single Nintendo Network account.
The Wii Shop Channel offers games and applications and uses Wii Points™, which can be purchased via the Wii Shop Channel. The Nintendo DSi Shop offers games and applications and uses Nintendo DSi Points™, which can be purchased in the Nintendo DSi Shop.
Remember that Wii U, Wii, Nintendo 3DS, Nintendo 3DS XL, Nintendo 2DS and Nintendo DSi feature parental controls that let adults manage some of the content their children can access. For more information about this and other features, visit http://www.nintendo.com/wiiu or http://www.nintendo.com/3ds.