Dark Horse Comics' anthology series is about to smash through the 200 issue plateau, not something that you see everyday in the current marketplace.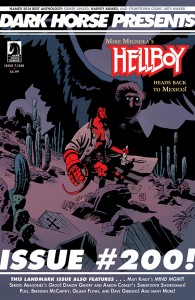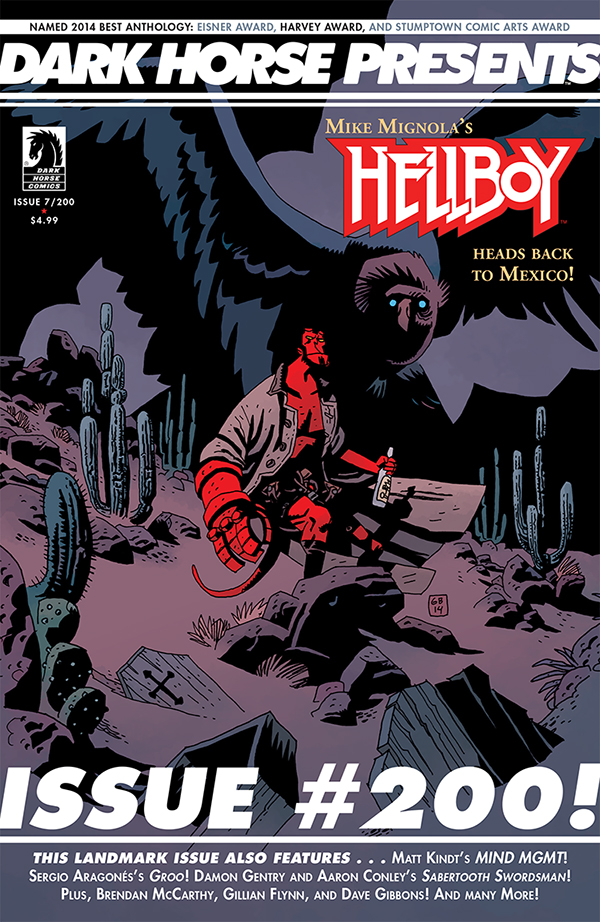 With Marvel and DC starting and ending books on a yearly basis, it sure feels like the 200 issue plus runs of comics are int he past. There are very few high-numbered books left around after all, but Dark Horse is very happy to count DHP among them. The anthology sees collects several stories into one comic ro gee readers a sampling of what Dark Horse has on the docket, month in and month out.
Issue #200 is set to be a doozy too, with a story by Gone Girl scribe Gillian Flynn and Watchmen's Dave Gibbons, as well as tales by the likes of Mark Evanier, Sergio Aragones, Alex de Campi, Matt Kindt, and Jerry Ordway. The issue will also sport alternate covers by Gabriel Bá and Eric Powell, both Dark Horse mainstays, Powell being very well known for The Goon.
Clocking in at 200 pages, this is no lightweight, and should ring in the anniversary right. Here's what you can expect to find in its pages:
Mike Mignola and Gabriel Bá revisiting Hellboy's time in Mexico with a follow-up to their classic story THE COFFIN MAN.
Fred Van Lente and Miguel Sepulveda delivering a Project Black Sky story about the telepathic cyborg gorilla Ape-X
Brendan McCarthy's DREAM GANG
Damon Gentry and Aaron Conley's SABERTOOTH SWORDSMAN
The first chapter of a new GROO tale by Sergio Aragones and Mark Evanier
A mermaid story by Gustavo Duarte (MONSTERS)
Alex de Campi and Jerry Ordway's SEMIAUTOMAGIC
Ed Brisson's MURDER BOOK featuring art from Michael Walsh
The first ever U.S. publication of the short story MASKS, which was originally published in the UK's GUARDIAN newspaper to commemorate the British Library's exhibition of British comics. The story is the comic book debut for Gillian Flynn, the NEW YORK TIMES bestselling writer of GONE GIRL, which is now a major motion picture directed by David Fincher (FIGHT CLUB). She collaborates with artist Dave Gibbons, (WATCHMEN) for a story about mothers… and vigilantes.
As to when you'll be able to get your mitts on a copy, Dark Horse Presents #200 arrives on the stands February 18th, 2015.