The next installment of Full Control's take on Game Workshop's Space Hulk tabletop game is about to hit computers everywhere, and there are a nice little assortment of pre-order incentives to be had.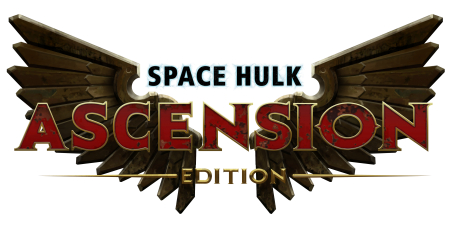 First off, there's a lot that's new in Ascension that wasn't featured in the plain old vanilla Space Hulk. For starters, developer Full Control has some brand new types of Genestealer in store for your squad of Terminator marines to tackle, new weaponry, new (more complex) maps to play through, new combo-weapons, and flash missions. Overall, the developer is promising 50 to 100 hours of content, which is a heck of a lot of Tyranid-killing. And that's not all.
There's also a complete reworking of the ruleset happening here, so if you found Space Hulk too restrictive for your tastes, then Space Hulk: Ascension might be just the ticket for you. Full Control says that they've overhauled the mechanics of what's come before, complete with some light RPG elements in character progression, so that the game is less like a direct board game translation and more like a game- all the while still being true to the core Space Hulk experience.
All in all, it sounds pretty good, and any game that gets Space Hulk back onto PC's and Macs is a good thing as far as I'm concerned. Space Hulk: Ascension launches on the 12th of this month for the Windows and Linux PC, as well as the Mac. If you pre-order the game right now you can nab yourself a 10% discount on Steam, and if you already own the company's first Space Hulk title, you'll get an additional 15% off, which means you get a grand total of 25% off the ticket price. Not too bad there either.