A chance to help sick kids by playing video games.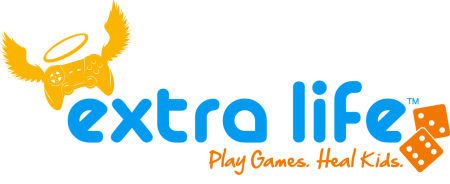 Summer may be over, but you can help us bring some sunshine into the lives of sick and injured kids all over the world by helping us raise money for the Children's Miracle Network through Extra Life.
Extra Life is taking place this Saturday, and it a 24 hour video game marathon to raise money for sick and injured kids.  Participants get friends and family to sponsor them to play video games, and every penny raised will go to the hospital of the player's choosing.
This is the biggest year ever for Extra Life, with over $2 million having been raised at the time of writing, and once again, Brutal Gamer is taking part in this worthy cause.  Our first goal is to beat the $92.70 we raised last year.  As of the moment, we are currently at $75, and we need your help to get us beat this target and hopefully raise a lot more.
There are a couple of ways you can help.  The most direct way is to donate to our page.  If you're unable to do that, then we'd be grateful if you could share our page link around and spread the word.  The more people that know about what we're doing, the more money we can raise.
Thank you.