Majestic Nights is an upcoming episodic action-thriller from Epiphany Games that takes gamers back to the 1980s and asks the question- what if all those conspiracy theories were true?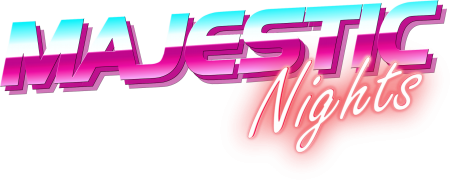 Played from the same perspective, and reminiscent of, 'The Sims' and the older "Alone in the Dark" games, Majestic Nights' gameplay is centered on 3 elements- namely Stealth, Investigation and Force (when necessary). What's most interesting about Majestic Nights though is its premise: The game is set in
the 80's and all (yes, all) of the conspiracy theories surrounding our society are true in its world.
You play as an Operative named Cardholder who is hinted to have been involved in most if not all of those various cover-ups and conspiracies. Joining him is Cal, a hapless Private Investigator who joins Cardholder on his investigations on his own volition – most of the time.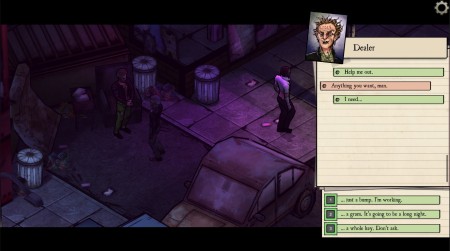 The game features an interesting story spread out over 6 eventual episodes, each with their own tale to tell. Together they'll form the web of secrets and intrigue surrounding the complete Season One of Majestic Nights. The ideas presented in the game are intriguing and somewhat informative too, if you ignore Cardholder's narrative, which is fixed firmly in the game's world. From MK Ultra to the (faked) Apollo Moon Landing, various historical (and sometimes fictional) aspects of our history are discussed and played-upon, with most of them used as a plot-device to progress through Majestic Nights.
Everything in the game screams 80s too. From the neon lights to the cheesy dialogue to the soundtrack playing as you sneak around, investigate, and shoot your way through various obstacles to find the truth- this is pure nostalgia.
I'd recommend this one, at this point, for you if you enjoy dialogue (lots of it), a plot-heavy, conspiracy-laden game, and (of course) the 80s. If that describes you, then you're in luck as Majestic Nights is due to be released this month (October 2014) on Steam.