The plot thickens….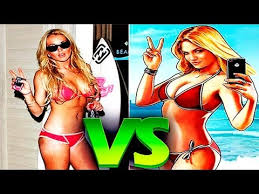 Now cast your mind back a little while and you will remember that Hollywood Actress Lindsay Lohan mounted a case against Rockstar games a in which she argued the bikini clad cover girl is based on her, and also the character Lacey Jones who was a failed Vinewood Actress.
Well it seems that Lindsay still feels that Rockstar still owe her some sort of royalties for her likeliness, even though the bikini clad character has been confirmed as Shelby Welinder. You have to think now that Lindsay is truly scrapping the bottom of the barrel in regards to a quick pay-out.
The new complaint has 45 pages of pictorial evidence including one of the games disc. According to the text, the suit emphasizes a "common interest among all celebrities, actors, singers, and athletes … to protect their likeness and personas from misappropriation by unscrupulous merchandisers." , Well im sorry Lindsay but I cant see any likeliness, except that Lacey Jones jones portrays an actress, but whatever, if you want to continue to scrape the bottom of the barrel, the whole gaming industry is laughing at you right now.
Good luck to her. And hopefully Rockstar don't budge in its stance regarding this issue. The company have previously laughed the suit of as a means of Publicity.
SOURCE: Eurogamer