Wedbush Morgan analyst Michael Pratcher predicts a 42% drop in revenues from sales of new software this year as compared to 2013.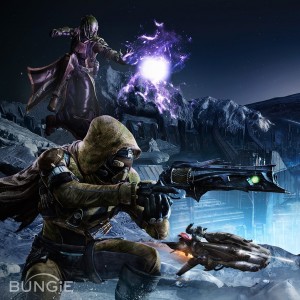 A VentureBeat article quotes Pratcher stating , "We estimate Destiny's NPD unit sales figures for September will be 2.75 million units. That's well below Grand Theft Auto V's roughly 7 million unites[sic] last year." However, this does not mean a dreary forecast for the industry. Some drop in sales can be explained by a tapering off of last-gen games and lack of new titles for the latest gen. With the holiday season right around the corner, expect more games and more sales to boost the slightly flagging numbers.
On the thread of current gen consoles, Pratcher foretells Xbox One outselling the PlayStation 4 for the month of September. VGChartz reports Pratcher estimating 325,000 XBox Ones to 250,000 PS4s, roughly. This is major news for XBox and Microsoft since this will be the first time since launch that XBox One has outsold the rival console. Some credit must be given to the marketing team at XBox, which offered a free game with purchase as well as doing a promotional bundle with Madden NFL 15 during the month.