A big bad Focus Home publisher sale is happening right now on Steam with some pretty terrific deals on older stuff, and the company's catalog leading right up to Sherlock Holmes: Crimes & Punishments and Styx: Master of Shadows.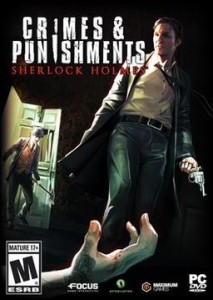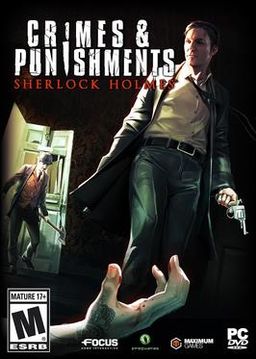 Focus Home has actually been publishing some pretty excellent games over the last few years, albeit quietly. The publisher has gotten together a stable of titles that includes a revamp of their Sherlock Holmes series, some great fantasy titles like the brand new Styx and Bound by Flame, and the Wargame franchise of RTS'.
If you have yet to give some of these games a chance or just have some Focus gaps in your Steam collection, now's your chance to correct that little fact and clean up. Sale prices run from 20% off the newest stuff all the way up to some super  deep discounts on publisher packs that include multiple titles.
Here's your rundown of what's on sale, complete with pricing, so you can figure out what you'll be playing this weekend.
The Focus Home Selection Pack offers (for $39.99) a selection of bestsellers from all genres, praised by both the press and the players. The pack includes:

Wargame Red Dragon
Bound by Flame
Farming Simulator 2013 Titanium Edition
Space Run
Cities XL Platinum
Mars: War Logs
Contrast

Fans of RPGs will be delighted to discover quality Role-Playing-Games from Spiders Studio for the insane price of $29.99. From the desolate lands of Mars, to the grim and dark fantasy world of Bound by Flame, the four RPGs contained in this pack cover all sorts of worls.

Faery Legends of Avalon
Mars: War Logs
Bound by Flame
Of Orcs and Men

Finally, Focus also presents exceptional offers for 2 of its new and fresh releases with the critically acclaimed Sherlock Holmes: Crimes & Punishments, and also Styx: Master of Shadows. Become the greatest detective of all time and solve six incredible investigations the way you want, or become the master of infiltration as the greenest and most cunning goblin thief to ever roam this land!

Crimes & Punishments (Sherlock Holmes): 20% off
Styx: Master of Shadows: 20% off

All the other titles from the catalog are also benefitting  from exceptional discounts. You can discover all the offers here:
Focus Home Interactive game catalog.