The publisher will have a bunch of their biggest games for the upcoming Holiday Season on hand, including Super Smash Bros and Hyrule Warriors.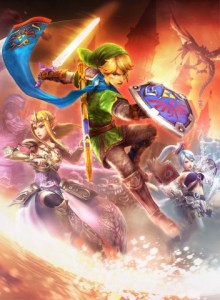 PAX is pretty easily one of the biggest, marquee events for gaming on the calendar every year and Nintendo is primed to put on a good showing and hopefully keep the Wii U sales flowing. Super Smash Bros and Hyrule Warriors (the Dynasty Warriors/Legend of Zelda mashup) will take center stage at the con, with a playable 3DS version of SSB on hand, as well as events and giveaways.
They might be the big boys at the show, but they're not the only games that NIntendo will be showing off. The mega-publisher will also have the new Sonic in attendance, Super Smash Bros on the Wii U (in some form), Bayonetta 2, and more. Have a peek at the full listing of all there is to do and see for Nintendo fans below.
PAX Prime takes place in Seattle, Washington, August 29th through September 1st.
Super Smash Bros. for Nintendo 3DS #SmashBash: To amp up the excitement for the first appearance of Nintendo's coolest fighting game on a portable system, Nintendo will be bringing Super Smash Bros. for Nintendo 3DS to locations around Seattle on Friday and Saturday of the show to give people in the city a chance to play as well. Follow Nintendo's social media channels to learn where these #SmashBash events will take place.
Hyrule Warriors Event: After PAX Prime shuts down at 6 p.m. on Saturday, Aug. 30, people eager to check out the upcomingHyrule Warriors game for Wii U can visit the Renaissance Seattle Hotel at 515 Madison St. from 7 to 10 p.m. This event will be open to the public, and a PAX badge is not required for entry. Attendees will be admitted on a first-come, first-served basis, as space allows. Cosplaying fans dressed as characters from The Legend of Zelda series will be able to fast-track into the event ahead of the general public. Anyone dressed inThe Legend of Zelda gear or wearing a Hyrule Warriors T-shirt (available at the event while supplies last) can enter a drawing for a chance to win some cool original Hyrule Warriors concept artwork. Fans can enter by taking a picture against a special backdrop and tweeting the image with specific hashtags. The winner will be chosen at random toward the end of the event, and the winner must be present to claim the prize.
During the show, Nintendo will have a variety of other fun activities and offerings at its booth, including a dedicated Pokémon area where fans can meet up with fellow Pokémon Trainers to battle and trade. Games scheduled to appear at the Nintendo booth at the show include: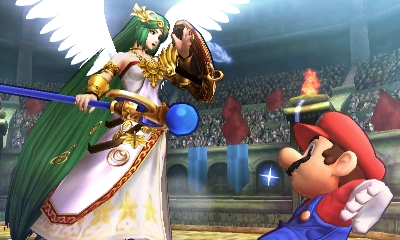 Wii U
Super Smash Bros. for Wii U
Hyrule Warriors
Bayonetta 2
Captain Toad: Treasure Tracker
Sonic Boom: Rise of Lyric (SEGA)
Stealth Inc. 2 (Curve Digital)
Swords & Soldiers II (Ronimo Games)
Nintendo 3DS
Super Smash Bros. for Nintendo 3DS
Pokémon Art Academy
Azure Striker GUNVOLT (Inti Creates Co. Ltd.)