Ever wanted to play an 'alien jellyfish documentary' game?  Now's you chance.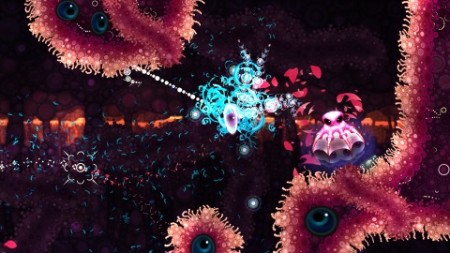 How far can you get with one button?  That's the question that 'Deep Under The Sky', aims to answer.
'Deep Under The Sky' is being developed by Rich Edwards (creator of Pineapple Smash Crew) and Colin Northway (developed of Incredipede), and is an 'alien jellyfish documentary', which sees you in control of the previously unknown Venusian Jellyfish.
"The goal is to launch small clones into the vibrant landscape and make contact with scattered targets. A single binary input activates a range of abilities, one after the other. By altering the timing of presses an unexpectedly large range of fluid motion takes place, and the player must intuitively work out how to reach the goals."
'Deep Under The Sky' will be available on August 22nd for PC and Mac, available through Steam and the Humble Store.  You can see the trailer below and find out more at the games official website.