It's time to get back to Dark Souls II, there's more dying to do.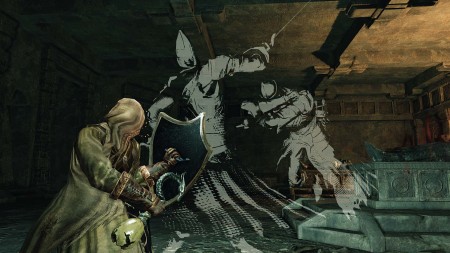 The first part of The Lost Crowns, a planned trilogy of DLC adventures for the ultra-tough RPG, Crown of the Sunken King is finally here. Gamers can carry on their quest from the main Dark Souls II game in King as they battle on to reclaim the three lost crowns of Drangleic's King Vendrick.
Expect to see some very different sights in this one including step pyramids, "vast underground caverns", and lots and lots of danger around very corner… well, some things never change after all. Available right now to add onto your copy of Dark Souls II on the Xbox 360, PS3, and PC, Crown of the Sunken King will cost you $9.99 USD and is a part of the Steam season pass of the game, which is priced at $24.99 USD in total.