Mode7's sports based strategy game gets an update and a rebranding.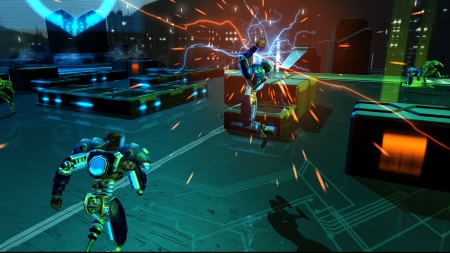 An update has been released today for Mode7's forthcoming turn-based strategy game, Frozen Endzone.  Arguably the biggest change is that the game has been rebranded as 'Frozen Cortex'.  The reasons were, according to the developers: –
"1.) The original name was a bit rubbish and we got bored of it
2.) We think the game looks better like this
3.) Some people thought we were making a Madden game with robots: that is not what we're doing"
It's not just a name change, though.  There are some updates, including Mac and Linux support for the game.  The full list of changes is as follows: –
– OSX and Linux versions
– New pitch, ball and animations
– Completely overhauled AI including much faster performance and much more intelligent play
– Five new stadiums
– Significant performance improvements: frame rate should be 50-100% improved on most hardware
– Big loading time improvements
UI improvements:
– Throwing UI improved
– Intelligent interception-radius rendering
– indicator for whether a move location is "safe" or not
– Minor rules changes to reduce the need to "keep playing when the match is clearly over"; other gameplay improvements
– Quite a few new gameplay options to play around with in the Custom Game editor.
– Significantly updated in-game commentary text
– Other minor changes
Frozen Cortex is still in early beta and you can get into the game via Early Access.  You can check out a new trailer below.