A whole day of Transformers cartoons is on the docket this Independence Day for The Hub.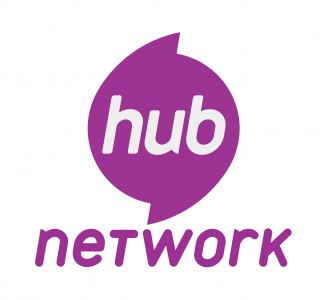 Transformers fans of just about any age should be able to  find something to like about this one. The Hub will be showing an all-day marathon of Transformers cartoons from  bunch of different eras this 4th of July. You can expect to find three different sets of 'Formers represented in the marathon, which kicks off at 11am.
Here's your rundown:
11 a.m. – 4 p.m. ET: "Transformers Rescue Bots" This animated series centers on a group of Autobots – Heatwave, Blades, Boulder and Chase – charged by Optimus Prime to protect and learn about humans on Griffin Rock, a technologically advanced island off the Eastern seaboard. Teamed with a human family of first responders including a firefighter, police chief, engineer and rescue pilot, they keep peace and safety in their new home. The series features an ensemble of voice talent including, LeVar Burton ("Star Trek: The Next Generation"), Lacey Chabert ("Party of Five"), Maurice LaMarche ("Futurama"), Jason Marsden ("Step by Step") and Peter Cullen ("Transformers Prime").
4–6 p.m. ET: "Transformers: The Animated Movie" While the Autobots and Decepticons are locked in a vicious battle, a colossal new force enters the universe and threatens the existence of every Transformer, both good and evil, in its quest to seize the Autobot Matrix of Leadership. The movie features an all-star cast, including Orson Welles ("Citizen Kane"), Eric Idle ("Monty Python and the Holy Grail"), Leonard Nimoy ("Star Trek"), Peter Cullen ("Transformers Prime"), Judd Nelson ("The Breakfast Club"), Robert Stack ("The Untouchables") and Lionel Stander ("Hart to Hart").
6–7:30 p.m. ET: "Transformers Prime Beast Hunters Predacons Rising" A resurrected Unicron has taken over the now empty body of Megatron to seek vengeance on the Autobots and, ultimately, the destruction of Cybertron. Meanwhile, this formidable enemy forces an unlikely alliance between the Autobots, Decepticons, Predaking and two new Predacons – a dragon-like new faction of TRANSFORMERS characters – who come together in an epic battle to help protect their newly restored planet. The movie stars the cast of "Transformers Prime," including Will Friedle ("Boy Meets World"), Peter Cullen ("Transformers Prime"), Steve Blum ("Transformers Prime"), John Noble ("Fringe"), Peter Mensah ("300"), Frank Welker ("Scooby-Doo") and Kevin Michael Richardson ("The Cleveland Show").
So obviously, the Rescue Bots show is more for the kids, but Transformers: The Animated Movie is a classic and should be right up there in 'must watch' territory for any older fans of the brand- especially since it's barely ever shown on television. Predacons Rising could be interesting for the older set too though. I have to admit, I'm not a regular watcher of the show, but I have seen a few episodes of Transformers Prime over the years and it's a pretty sharp show with some nice nods to the classic Generation 1 fiction, while most definitely forging it's own path. Probably worth a watch there too.
It's a day of Transformers on The Hub that ends just in time to catch the fireworks (depending on which show you're intending to tune into). Can't beat that. For more on the marathon and other Hub network shows, click here.