A lot of controversy on today's release of the popular PS4 and PC game Outlast surrounding the Microsoft ID@XBOX self publishing scheme.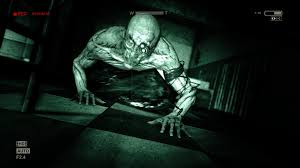 Apparently, Microsoft have said they will only release games on Xbox if they are released on other consoles at the same time or after Xbox releases, how ever, Microsoft has now stated they will do this on a case by case basis with developers who can not meet the ID@XBOX criteria. As most of you will know Outlast was released early this year for PS4 and in 2013 for PC, an got some smashing reviews. Now released to Xbox One along with its DLC Whistler blower, opening the game up to a new audience of gamers.
No idea why there was no announcement of the game coming to Xbox One, but hopefully some Microsoft fans will be pleased to give this game a go. It's epic and overall creepiness deserves to be enjoyed on all platforms.