The Treehouse went another round with Xenoblade Chronicles X, this time we get some more information about the mysterious new RPG that Monolith Soft has been working on.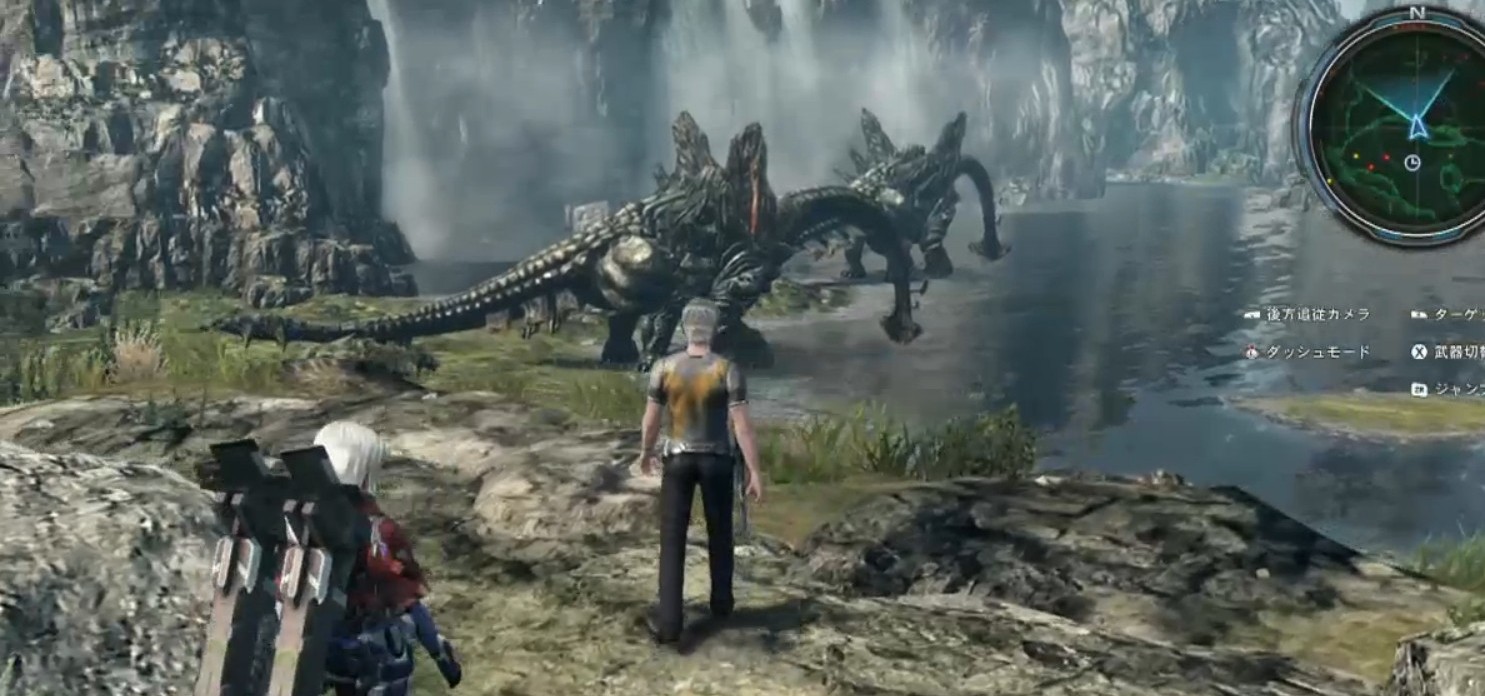 So, as I covered two days ago, there appeared to be a way to switch between the types of weapons you use while you battle. The Treehouse reps elaborated on this, saying that you can switch between ranged weapons and close combat weapons in battle. Interestingly enough you can even change your class in battle, something you would think is a bit impossible in real time RPGs, but Monolith found a way to successfully incorporate it. The reps from Treehouse took on a giant level 45 dinosaur, which we all knew would end badly, but it was pretty cool seeing it so up close. The game is as large in scale as they said, you can basically go anywhere; they were deliberating on swimming to an island miles away from the shoreline, but for the purpose of saving time they decided against it.
Needless to reiterate, the game looks as great as ever; there are so many little details in the environments. In past open world games, often times the environment would be very vast, but particularly empty. In Xenoblade Chronicles X, there's so much to do that it arguably puts the famed Skyrim to shame. The game is still early in development, so there's no telling just how great this will turn out in the end. Rest assured it will likely be the Wii U's greatest RPG ever.