Wow!! Fan girling so much right now. Ubisoft, you have truly out done yourselves. Trailers, demo's and Brand New Game Announcement. How can anyone contain this much excitement. Props go to presenter Aisha Taylor for getting everyone pumped throughout the entire conference.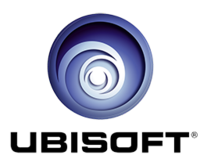 First mentions have to go to the amazing intro to Farcry 4, what a beautiful looking game, not much given away, but definitely enough to entice you to watch out for more. Set in the Himalayas, your travelling on a bus. And Then all hell breaks loose. Oh and there's a monkey, not that I wan to give too much away.
The Crew, a free roam driving game, where your ride and route are fully customisable, including missions as long as 2hrs to drive, and options to race amongst friends around the whole of the US.
If driving is not quite your thing, and you prefer to get a little bit more active and involved with your gaming, then Just Dance 2015 and Shape were announcements  you surely were overjoyed to hear. With new sound track and a more interactive game play, just dance has been well and truly upgraded, including a new app to link you and friends via multi media platforms, such as mobile phone, tablet and laptop, you can play any where and any time. Shape Up, the Ubisoft and Microsoft collaboration is set to be a Xbox One exclusive, and pits you against players to use exercise as part of the game. Demo of 'Piano Stepping' was shown to enlighten us to the idea of using fitness as a game whilst making exercise more competitive, more fun and something to enjoy at home using your Altitude running shoes. A more enjoyable way to work out, plus the sound track seems pretty awesome, making this game mode alot like piano style Guitar Hero.
Valiant Hearts, by Ubiart, makers of Child of Light, where four characters and their canine companions tell their stories through WW1.  Based on letters they each wrote through their time serving on the western front during the war, this game is also in parternership with upcoming television show Apocalypse WW1.
Other Games shown were the incredibly epic Assassins Creed Unity, and Tom Clancy's The Division, But the final announcement of the conference was Brand New Tom Clancy's Rainbow Six Siege. Yves Guillemot, CEO of Ubisoft, showed a video of pre alpha footage of a multi-player mission, were two teams of 5 were fighting to contain a hostage while the other team tried to retrieve her. Using weapons, drones, and stealth tactics, this game looks fantastic, and after all, it's been a long time  coming as the last Rainbow Six title was released a long 6 years ago.  Here is the video, I hope you all enjoy it.