ArenaNet said today a follow up to the first season of the Living Story will start July 1st.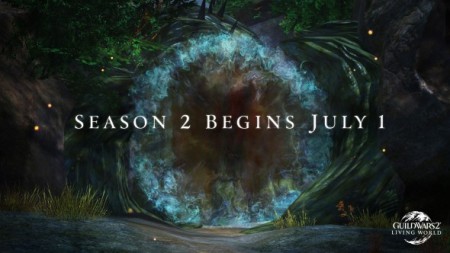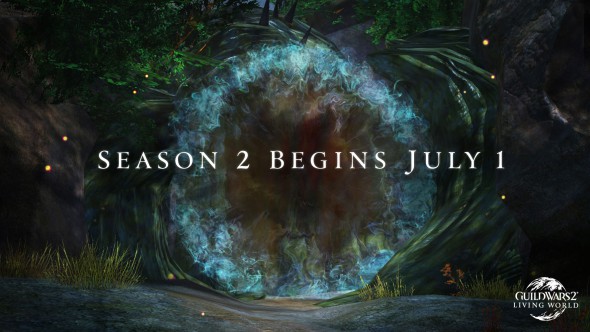 Season 2 has no details yet confirmed, but speculation is already rife. The most common speculation being that new area(s) are to be released. ArenaNet posted a picture (see above) showing a portal to a potentially new area, so perhaps new lands are on the horizon.
Season 1 of the Living Story, which ended last March, included political assassinations, flame moles, and a Queen trying as hard as she can to have a nice Jubilee. The season came to a climactic end with the destruction of main-city Lion's Arch and the aftermath of that two-week long battle.
The last update since then, Festival of the Four Winds, was released on May 20th, five days after the release of Guild Wars 2 in China. This update includes new achievements and many rewards. ArenaNet has said the festival will run until July 1st when season 2 is released.
This is great news for fans of the MMO who still play it, and even better for those who don't play it anymore (yours truly). With the lack of a subscription fee, fans will be able to jump right back into the game July 1st.
If the last season is any indication, I'll be more than happy to return to the world of Tyria.