This past week saw the release of a bunch more info on the impressive looking Zelda/Dynasty Warriors title Hyrule Warriors, a look forward to E3 and what we might be seeing on the show floor, and a selection of 8 mods for games that you already know and love.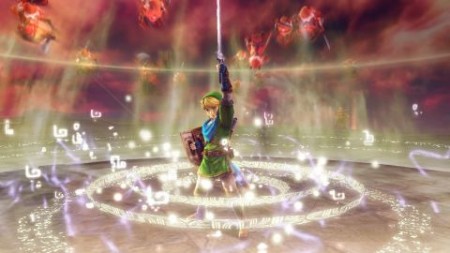 Hyrule Warriors adds bosses, co-op, and DLC to the Dynasty Warriors/Zelda mashup
I'm not the biggest fan of the Dynasty Warriors formula, and that's mainly because there really isn't much of a point to the games (as far as I can see anyway). Basically, all you do is runs round almost aimlessly while hacking away at legions of enemy soldiers. If I'm off base with that summation, please let me know, but it doesn't seem like there's all that much to the series.
Hyrule Warriors was in a similar bracket for me, till this week anyway. Now we know that the game that's set to appear on the Nintendo Wii U will not only be a reskinned Dynasty Warriors in Legend of Zelda clothing, but it'll have bosses to fight, a DLC slate, co-op play with famous series regulars, and more. It'll also have a real story that seems like it may fit in with Zelda series chronology as the battlefields in the game have already been partially revealed and they look to be in line with some locations from Skyward Sword and Twilight Princess.
If that's not enough to get you excited about this Holiday 2014 game for Nintendo's struggling console, click here and you'll see the sum total of what's known about the game thus far.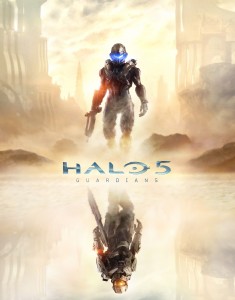 The most anticipated games of E3 2014 (now with more games)
Oh is this going to be a big show. I mean, the 2014 E3 has the serious potential to rival the 2013 show and its next-gen reveals… by a long shot actually. Why's that? Because now that the consoles are out in the open and the (somewhat) hastily assembled launch lineups are out of the way, we can talk games. Games that actually push these bad boys as far as they'll go here in their young lives.
Not only will the aforementioned Hyrule Warriors be better defined at this coming E3, but we'll also assuredly hear something about that other Wii U Zelda project that's in the works, and that's just the tip of the iceberg. Uncharted 4 just might be announced, we'll definitely see more (hopefully lots more) on Halo 5, maybe something about Gears of War , Dishonored II, Star Wars Battlefront, and more too.
Of course, now that I've gotten myself all pumped up about it, there's always the possibility that this year'll be a dud too as we've seen in the past. Still, hope spring eternal and GamesRadar has assembled a pretty impressive list of games that just might make you cautiously optimistic. Click here to see 'em.
8 hilariously ridiculous mods for games you know and love
Mods, PC gamers love them. Using the power of a well-crafted mod you can make a game's visuals better, improve stats and weaponry, and even introduce all-new settings and enemies. These mods here in they piece by Ryan Taljonick though, these are not those kinds of mods. These are goofball, crazy, looney modifications that take otherwise 'serious' in tone games and make them, well, insane.
How do undead Teletubbies in Left 4 Dead sound? How about sentient cars trying to kill you in Grand Theft Auto? What about playing through Half Life as a cat? And then there's that Sonic mod that replaces the blue blur with a… um, just click here and find out.
__
Those are the best of the best from GR this past week. Give 'em a read and then feel free to chat 'em up in the comments section below. We'll see you back here on Saturday Radar next weekend!