Telltale's adaptation of the Bill Willingham DC Comic continues with the fourth installment of the Fables adventure game A Wolf Among Us.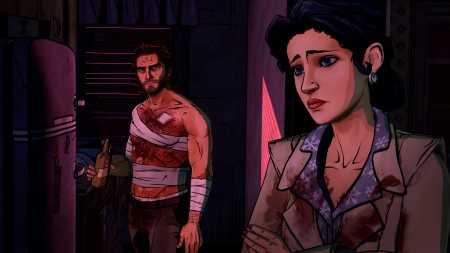 Has the Wolf met his match? Beaten and bloody, Bigby is confronted by the realization that a society built on secrets is ripe for exploitation. And that the disenfranchised of Fabletown may see his prey not as the cause of their problems, but as their solution. Constantly caught between 'the rules' and doing the right thing, Bigby must tread a path fraught with danger in this penultimate episode of 'The Wolf Among Us.'
A Wolf Among us was way more of a slow burn than The Walking Dead (season one) was for adventure game fans. Now that the game is in full swing though, it's absolutely cooking. If you're a fan of the comic book series Fables, you should feel right at home too as many of the main characters from the comic are present and accounted for and, as usual for a Telltale game, the writing is top notch.
There's no release date as of yet for episode 4 In Sheep's Clothing, but you can probably expect to get your Fables fix sometime soon on the Xbox 360, PS3, and PC. In the meantime, mosey on down to the gallery to check out the trio of screens Telltale has just delivered for the game.