Tozai Games' rebirth of the classic shooter is now live on the PlayStation Network.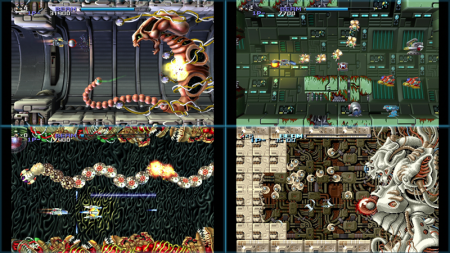 If you're a classic shooter fan who misses the days of giant monsters and even more giant masses of bullets flying at your tiny, little ship, then you're going to want to pay attention since Tozai Games has brought a true classic back to life. R-Type Dimensions offers both the original R-Type's 8 levels of play, mashed together with the 6 stages from R-Type 2; all of them in remastered glory.
Die-hard fans can switch on the fly between the new HD-ified versions and the classic originals as they were meant to be played all those years ago too. Dimensions also boasts an 'Infinite Mode', 2 player co-op, slo-o play (to better assist with those aforementioned bullet storms), full controller configuration, and the requisite leaderboards and PS3 Trophies.
You can hop into the R-Type fighter in R-Type Dimensions on your PS3 right now for $9.99 USD on the PSN.