Telltale Games has revealed the first few looks at the action in the third episode of The Walking Dead's second season. Things don't really look all that great for the cast.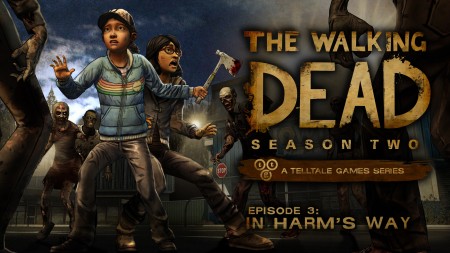 Clem and the gang are in for a world of hurt it looks like, thanks once again more to the human who's hunting them than the army of zombies shuffling their way. This has been something of a rollercoaster season for the franchise and it's characters, starting off slow and then really ramping up in episode 2 and now part 3 of the 5 part series.
Titled 'In Harms Way', episode 3 looks like it puts the fan favorite cast in just that with double the threats and double the chances for something very, very bad to happen. Telltale is promising that the installment will be arriving on mobiles and consoles soon, though we don't have a firm release date as of yet.