Some of the biggest and best games on Nintendo's portable have gotten their prices cut, get ready to load up that backlog.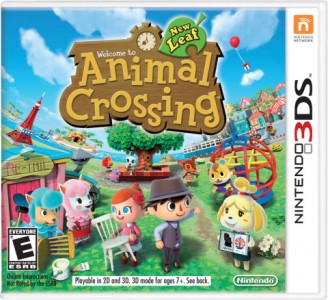 If you missed any of the games on this list, chances are you're going to want to hop on board with this sale. When I say these are big games, I mean these are big games, most of which are as close to 'must-haves' as you can get. Here's what's hitting the sale racks right now for the little 3D handheld at the friendly price of just $29.99 USD:
Mario Kart 7
Super Mario 3D Land
New Super Mario Bros. 2
Animal Crossing: New Leaf
Donkey Kong Country Returns 3D
And lest you think that maybe these titans of portable play are seeing price cuts because of bad sales, dig this; "each one has sold more than 2.15 million physical and digital units in the U.S. alone". Yeah, those are impressive numbers indeed, and ones that definitely reflect the names we're talking about here. Mario, Animal Crossing, and Donkey Kong games are never lightweights in any way and usually sell like crazy.
Now that they're on sale, expect to see these titles rack some more sales and head out to a couple more welcoming homes across the nation. You can get copies of the games on the list in either physical or digital forms from right now, in stores or on the Nintendo eShop for $29,99 USD.