Kickstarter backers of Jagged Alliance: Flashback can now dig into the Closed Alpha for the game, with Steam Early Access coming soon as well.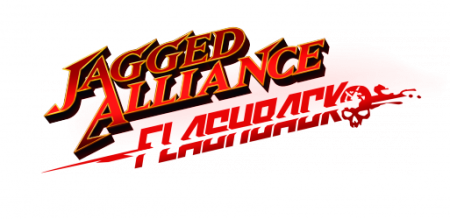 Jagged Alliance has been around for a long, long time as a franchise, but it really hash't seen a day in the sun for a while. Developer Full Control is looking to change that fact though and has so far seen a great deal of success with its revival of the property via a Kickstarter campaign. Backers lined up to help the team bring the game back to life to the tune of over $350k USD when it hits the crowd-funding platform in 2013. Now on track for launch in 2014, Jagged Alliance: Flashback has officially entered Alpha and is open to play for those backers.
"We are happy to announce that Jagged Alliance: Flashback is finally in Alpha, with Steam Early Access close on its heels", said Thomas Lund, CEO of Full Control. "Fans of the franchise will be excited about the return of the beloved turn-based action of the original game, and we can't wait to get feedback from our Kickstarter backers and the rest of the community when Early Access on Steam begins. So go ahead, talk to us! We want to make this game as great possible for the fans of the franchise, which is also why we have chosen to focus heavily on the modability of the game."
Set in the late '80s on a tropic island, JA:F tasks players with breaking a rebel leader out of prison and restarting a coup to remove the president (called The Prince) from office and overthrow his brutal regime. If you've ever played a JA title in the past, then you already know what to expect here. The series' addictive mix of turn-based strategy and role-playing will indeed be intact for the revival and gamers who partake in the oncoming Steam Early Access edition of the game can expect to very much have their thoughts and suggestions heard and perhaps acted upon by the team at Full Control.
As to when that Early Access period might begin, there's no official word just yet except to say that it's 'coming soon'. As of right now though,  you can grab that Closed Alpha if you plunked enough cash down on that Kickstarter. You can expect to see the full game hit the PC later this year.