Sega and Creative Assembly's take on the Alien mythos will creep up on consoles and the PC this October.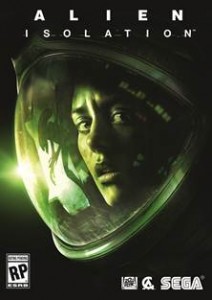 Looking way more Alien-y than the ill-fated Aliens: Colonial Marines, Alien: Isolation finally has a release date with the tense, survival-horror title now scheduled to arrive on October 7th on both consoles and the PC.
Totally different than the aforementioned title developed (in part) by Gearbox, Creative Assembly's version of the Aliens universe goes back to what made the property such a hit in the first place with the original Alien film. You won't find any action-oriented gameplay here, nor will you have herds of xenos rushing you from the ceilings; what you will have is one sole Alien hunting you down from the moment you boot up the game.
Forget all-out action, this one's meant to scare.
"We couldn't be happier to finally announce a date for Alien: Isolation," said Alistair Hope, Creative Lead at Creative Assembly. "The reaction we have seen so far has been simply incredible, from the screams and shrieks to the cold sweats and racing hearts. It's the Alien game that we've always wanted to play and we can't wait to let everyone get their hands on it this fall."
You won't have heavy armaments or squads of marines at your back, instead you'll be leaning on your wits and scavenged parts and supplies  littered around the ship you're on. And according to Sega, you'll more than likely be more concerned with simply surviving than completing your mission most of the time- a statement that'll be music to the ears of any Alien fan from way back.
Expect to see Alien: Isolation arrive for the Xbox One/360, PS4/3, and Windows PC when it skitters out of the air ducts in your local games shop to give you a good scare this October the 7th.