Midnight City releases some good Gone Home and Costume Quest 2 news this week.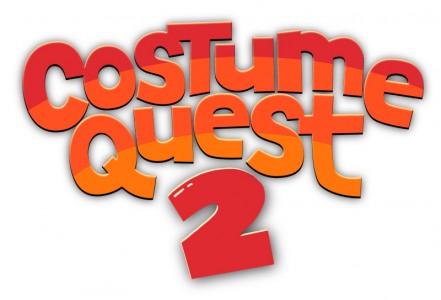 First up this week was the announcement that Indie darling Gone Home would be making its arrival on consoles. The game, which has been a hotbed of talk since its release for the PC some time ago, is about a young woman who comes home to find her family mysteriously missing.
It's a relatively short game, but a masterstroke in storytelling and something truly unique since there's no combat of any kind and the gameplay is very Myst-like, but with actual play controls, unlike that graphic adventure of yore. You can expect to see Gone Home arrive for consoles (which ones haven't been announced yet) some time soon.
Number two on the announcement board is that the brand-spankin' new Costume Quest 2 is coming to consoles and the PC. Developer Double Fine's take on Halloween seen from the eyes of some kids out to save the neighborhood from some nasty monsters has pretty much zippo in the way of details as of right now, but it's definitely on the way to both PC and consoles later this calendar year.
And now with the announcements out of the way, here are some quotes from Double Fine, The Fullbright Company, and Midnight City themselves about the upcoming launches. You're welcome.
"For the last couple of years," said Tim Schafer, Creative Director of Double Fine Productions, "Whenever Halloween came around, I felt like something was missing. No matter how many pumpkins I carved, apples I bobbed, or candy I ate, it just couldn't fill the big spooky hole inside of me. But then I realized what was missing: I needed more Costume Quest. And also, I really wanted a T-Shirt with glowing skulls on it."

"Ever since we released Gone Home on PC, we've had people asking us– 'When's it coming to console?," said Steve Gaynor, writer, designer and co-founder of The Fullbright Company.  "We've been looking and looking for the right partner to help us, and finally after much searching, Midnight City fit the bill. They have a great understanding of what an indie needs, how to get the word out about the game, and help us get the best versions of the game possible to all those players that have been waiting patiently to experience GoneHome in their living rooms. Viva la Midnight City!"

"It's not every day that you're able to work with talent like Double Fine and The Fullbright Company," said Casey Lynch, VP of Publishing at Midnight City. "The opportunity to partner with one of the most beloved, well-established studios in the indie scene along with one of the most brilliant teams in development represents a sea change for games publishing. We're moving into a brand new middle that's taking shape in the widening gap between word of mouth indie and triple A."