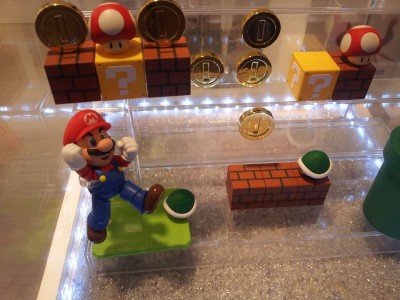 Recently, a display at the UK Toy Fair has announced that toy makers Bandai will be releasing one of the most beloved faces in video game history to the successful S.H.Figuarts action figure line. Ready to find out more about this release? Here we go!
Mario on his own will not be too expensive, retailing for 2000 yen or around 20 dollars US he comes with a 1up mushroom, coin, and mystery block. However, an optional play set will have warp zones, a Koopa shell, Goomba, display stand, and another coin.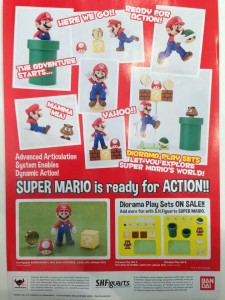 Both Play set and Mario himself will be coming out the Warp Zone this March.