The Xbox One's OS is just fine and ready for launch says the software/hardware giant.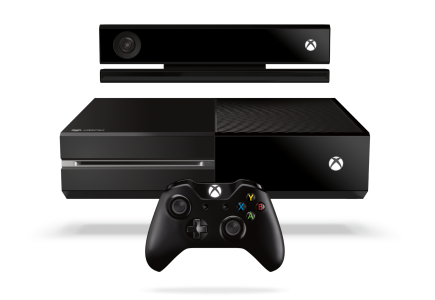 Take this one with a hefty grain of salt, but rumors have apparently been circulating for a short while now about the Xbox One's OS. Namely, that it's unstable and regularly crashes when too many Apps are open and suffers from numerous bugs like dropped games (online) and missing friend requests.
The story was broken by Pete Dodd, who isn't so much a reporter as someone who's really into the industry, tries to stay as informed as possible and attempts to keep others up to speed as well. Dodd cited several anonymous sources in a piece that he posted to his blog recently and detailed how the OS for the Xbox One was not even close to being on solid ground. For their part, his sources state that Microsoft is 'working on it', but that it'll probably be months and not weeks till it's fixed.
Since then, MS has publicly stated through both community ambassador Larry 'Major Nelson' Hryb and Xbox big Phil Spencer, that everything's fine and on track for launch at the end of November. A rep from the company also went on the record at Kotaku, telling them that games were moving through certification and that "We're on track for a great launch".
So, is there really anything to this then? Well, personally I think it might be the case of some things being blown out of proportion just a tad. It's not unusual to have issues during the launch of anything and the Xbox One is getting a Day One patch, which I'd guess (in part at least) is going towards fixing some issues that remained unresolved as the consoles went into manufacturing. Sony will also be requiring a first day download to activate and fix a bunch of things and the Wii U launched with issues relating to a stumbling OS that needed one too, so it honestly doesn't feel like all that big of a deal to me.
There's been an unusually high volume of venom for the Xbox One since it was announced from certain parties though, and beating up on the console has been en vogue since E3. The sources mentioned in the Dodd penned piece also mention that Microsoft is making almost the same mistakes that Sony did with the PS3's online functionality, which seems unlikely. If the Xbox did it 'right' the first time around, why would that change to such a great degree?
There haven't been any developers going on the record (all of the sources at Dodd's site are anonymous) and there's been no outcry of complaint at all from that community. With a set of issues as potentially big as this is, I doubt that'd be the case. Remember when the Xbox One was announced with all of the DRM and really no indie game support to speak of? What happened then? Right- some of the biggest names in independent development went on the record about what was happening and why they didn't like it. There's been nothing anywhere close to that now though, which leads me to believe that all of this worry is for naught.
Lets hope it is anyway, as a bungled launch isn't something that Microsoft needs. When the PS3 muffed its release, it took almost till the end of the generation for Sony to catch up and the Wii U has been available for a year and is only now starting to show a little life. I'll tell you one thing though, the coming generation hasn't even really gotten off the ground yet and it's already way more interesting than the last.
Stay tuned, the Xbox One launches on November 22nd in the US.
Source: MCV