The move would certainly be a smart one for Microsoft and if one Walmart employee is right, the Xbox One will be on store shelves a full week before the PS4.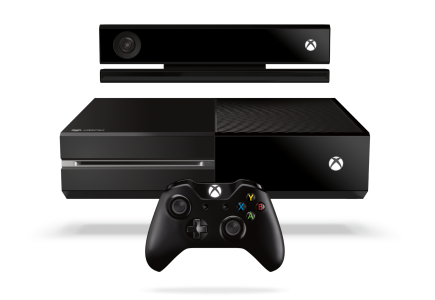 Update: Well, it would have been nice anyway. A source at Microsoft has officially put a hold on this one as Kotaku is now reporting that the Xbox One will not be in that November 8th (or 9th) slot after all. They add that the console will see release later in the month- which might put it either right at the PS4's 11/15 release date, or just after.
So, was it simply optimism by Walmart, faulty information, or a change of plans from Microsoft? The world may never know.
While a week's time certainly isn't as big of a bonus as launching a full year in advance of the opposition (though that hasn't really worked out for Nintendo), at least it's something for Microsoft's newest, the Xbox One.
After a bumbled unveiling and a series of subsequent policy reversals, the successor to the Xbox 360 is almost to retail shelves. It is still however, the only of the two next generation consoles on the way for this Holiday to not have a release date other than 'November'. Now there might be a little something to talk about though as gaming site Kotaku is reporting that a Walmart employee has let slip some info about the launch.
Apparently, the employee is a member of the "marketing company that handles signage and product placement" for the mega-store. Said worker made public the contents of an email listing of all the chain's midnight openings for the remainder of the year, and lo and behold- there's the Xbox One scheduled for the 8th of November right along side the likes of Batman and 'Call of Duty 2013'.
Releasing the console on the 8th/9th would definitely be a realistic option for Microsoft with Sony already announced to be launching on the 15th of the month, which is one week out. As writer Luke Plunkett speculates, it could be that MS was simply waiting until the PS4 release date was locked in before committing on one themselves.
Either way, expect to see both systems under the tree (or should we say mixed in with the Autumn leaves) this November.
Source: Kotaku