Asda cut the price of the Wii U Basic console.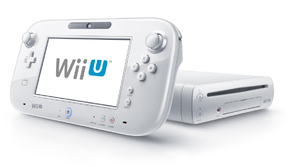 If you were on the fence about picking up a Wii U and live in the UK, then Asda have a deal for you, as they've reduced the price of the Wii U Basic by £50, to the new price of £149.  Meanwhile, the the Premium model that comes with Nintendoland and 32GB storage will set you back £199.
Asda are also offering 33% off various Wii U games and accesories, including the Pro Classic Controller, Nintendoland and FIFA 13.  Good news if you want to pick up some extra bits to go with your console.
Source: Nintendo Official Magazine